Prescription and Premium Quality Diets
Morris Veterinary Center carries a complete line of premium quality dog and cat food featuring Hill's Science Diet and Nature's Best brands. These include formulas for sensitive stomachs and skin, and weight loss. We strive to provide our clients with the information they need to make solid decisions concerning their pet's nutrition.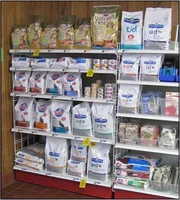 We carry a wide variety, and have access to all, of Hill's Prescription Diets for our patients needing special nutrition for a disease problem. Pets with diseases such as diabetes, urinary tract infections, bladder stones, heart disease, kidney or liver disease, as well as arthritis or allergies can benefit from diets designed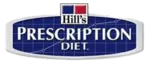 specifically for them.
Please ask our staff about the many options available.
Trust the Hill's Standard - A proven commitment to quality and safety.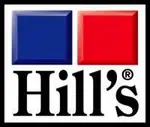 Over 150 veterinarians, food scientists, technicians and PhD nutritionists at Hill's develop Science Diet® and Prescription Diet® brand pet foods to meet the needs of your pet when it's well or when it's sick.
Each ingredient is analyzed to ensure its safety when included in the food your pet eats.
Each Hill's products' ingredient profile is analyzed for 50 nutrients to ensure your pet gets the stringent, precise formulation it needs.
Every ingredient is inspected via microbiological, sensory, chemical and foreign matter testing to give you peace of mind when you feed your pet.
Only ingredient suppliers whose facilities meet stringent raw material quality standards are approved by Hill's.
Every location for every ingredient supplier is separately qualified to ensure consistency in ingredient quality.
Product quality is continuously monitored and electronically documented through on-line quality checks throughout the manufacturing process.
Annual Quality Systems audits are conducted for all manufacturing facilities to ensure the high standards your pet deserves are met.
Compliance with current Good Manufacturing Practices (cGMP) and Hill's high quality standards is demanded, so your pet's food is produced under clean and sanitary conditions.
Final, daily safety checks are conducted on every Hill's Science Diet and Hill's Prescription Diet pet food product to help ensure the safety of your pet's food.
All Hill's pet food products are screened for metal detection and foreign material prior to release.
All finished products are physically inspected and tested for key nutrients prior to release to help ensure your pet gets a consistent product bag to bag.
Information taken from: