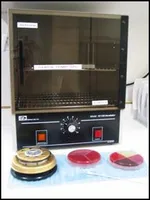 Bacteriology
A culture and sensitivity aids the veterinarian in identifying an infectious organism and an effective treatment protocol. A culture is frequently used to determine which bacteria is causing a chronic ear infection, urinary tract infection, skin infection, bowel infection or wound infection. The culture determines which bacteria is causing the infection and the antibiotic sensitivity test determines which antibiotics will eliminate the bacteria from the infection site.
Cytology
Cytology is defined as the study of cells, their origin, structure, function and pathology. Skin scrapings, aspirations, impressions, ear swabs and biopsies are different techniques used to obtain cytologic samples which aid in the diagnosis of certain diseases.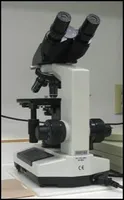 For example, a superficial skin scraping is collected to reveal different species of canine and feline mites or certain bacteria or fungal organisms that may contribute to a skin infection. Each mite species or bacteria/fungus requires different treatment protocols. Accurate diagnosis is critical in determining the appropriate medications to effectively treat a patient.
After cytologic samples are collected, slides of the sample are stained and then placed for microscopic examination. A sample aspirated from a growth or tumor may reveal cells that show characteristics of malignancy or be benign. Different types of cells, both normal and abnormal are noted and your veterinarian uses these findings to determine a diagnosis and treatment plan for your pet.